Percussion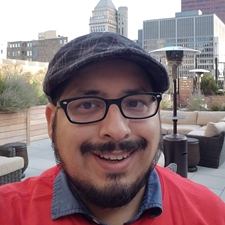 Elias Martinez
• Percussion, Drum Set - Virtual & In-store Lessons
Elias Martinez has been playing percussion since the age of 10. He spent several years playing drums and Latin percussion in local church bands. He returned to his primary love of symphonic percussion in 2017 after taking a year of piano lessons with David Feltenberger at PM Music Center. He has performed with the Aurora American Legion Band, Aurora Community Band, Fox Country Players and Fox Valley Concert Band. He is currently on the board of directors of the Fox Valley Concert Band. He is also a member of the Percussive Arts Society. He wants to help fellow percussionist refine their technique and improve their sight reading. He believes it is most important that his students express joy and passion in their performance.
Days Available:
Monday, Wednesday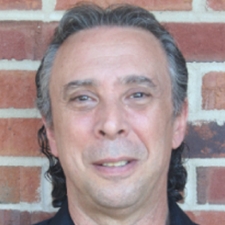 Marc Rio
• Drum Set - Virtual & In-store Lessons
Marc has been teaching for over 30 years. He was a master class instructor at Musician's Institute in Los Angeles. He graduated with honors from the Musician's Institute in Hollywood. Marc would like to offer a free trial drum lesson prior to registration and an additional free lesson when you sign up for a month of lessons.
Days Available:
Tuesday, Thursday, Saturday