About Us
Since 1982, PM Music Center has been specializing in band & orchestra rentals, lessons, sales, and repairs. Our professional staff services school instrumental programs throughout the greater Chicagoland area.
PM Music Center carries a wide range of respected instrument brands for players of all levels. We offer high quality rental instruments at the most affordable prices.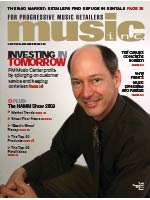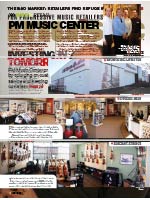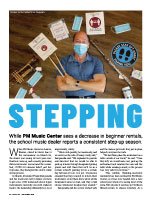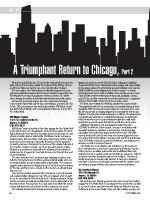 Our Mission
Our purpose is to provide the highest level of instrument quality and exceptional, personalized customer service; while making instrument rentals, sales, repairs, and accessories affordable for everyone.
Brands We Carry
PM Music Center carries Amati, Azumi, B&S, Bach, Backun, Buffet, Casio, Conn-Selmer, Cort, Courtois, DiZhou, Eastman, Gemeinhardt, Getzen, Glasel, Greenhoe, Hans Hoyer, Holton, Kala, Knilling, Le Blanc, Maple Leaf, Pearl, Powell, Revelle, Schilke, Sonare, Trevor James, West Coast Strings, Yamaha and many more major brands for beginning to advanced players.
Rent-to-Save Program
Our exclusive 'Rent-to-Save' program gives you the option to save big if you decide to purchase an instrument. We guarantee that you will never pay more than a typical 'Rent-to-Own' program. Save money with low rental rates that will never increase for as long as you rent the instrument.
Yamaha Shokunin Select Dealer

In Summer 2016, PM Music Center proudly partnered with Yamaha to become 1 of 19 Shokunin Select wind instrument dealers in the United States based on our high quality selection, service, and support. We are honored to be part of the Yamaha Shokunin family.
You can expect a premium shopping experience at our Chicagoland store located just outside the Fox Valley Mall where Aurora meets Naperville. Our expanded inventory includes some of the finest upgraded Yamaha wind instruments. From flutes to saxophones and trumpet to trombones, our selection of woodwind & brasswind Yamaha intermediate & professional level instruments is the best around. If we do not stock a particular model you are looking for, one of our associates will gladly assist you in finding what you need.
See what others are saying...
"I love going to this store. Everything is easy to find and the staff are very friendly and knowledgeable. I would highly recommend!" - Jerry P.
"WOW, WOW, WOW, called PM Music Center about advice for a tuner, great staff, ended up ordering it, and within 30 minutes had a USPS tracking number. This store completely has their act together and always a great experience. Highly recommended, check them out for anything regarding music instruments, lessons, etc." - Paul P.
"Great staff, easy process of getting instrument. Received call back information prior to visit. Great prices. Highly recommend" - Halina J.
"The employees are very hospitable and knowledgeable." - Lisa K.
"Went to buy a new flute. Good selection. Knowledgeable and attentive staff. Will return for all our music needs" - Vickie E.
"Super friendly, helpful and knowledgeable staff. Even willing to stay open after closing for us." - Google User
"Great service, rental program, knowledgeable staff." - Mary S.
Previous
Next