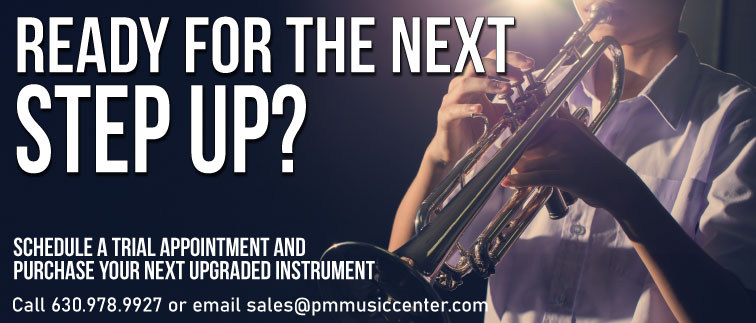 Ready to Upgrade? Make an Appointment
Is it time for a better playing instrument? Looking for a particular tone? Then set up an appointment! Appointments can be made by clicking the button above and filling out your info, calling 630.978.9927 or by emailing our sales team at [email protected]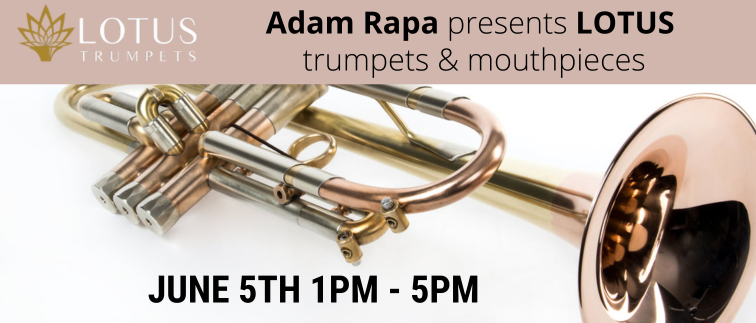 Lotus Trumpets & Mouthpieces Monday, June 5, 2023
Adam Rapa and several members of the LOTUS team will be at PM Music Center on June 5 from 1pm-5pm, bringing a full lineup of their Trumpets and Mouthpieces for you to try. You'll have the chance to work with the LOTUS team individually and get personal guidance.

Click here to see our selection of Lotus Trumpets!
Make Music Day Wednesday, June 21, 2023
Make Music Day returns to PM Music Center! Join us for a day of family-friendly activities exploring everything music including performance, repairs, lessons, and more. Complete your Make Music Day passport to win a special prize!
Yamaha Sounds of Spring Promotion April 10, 2023 to June 30, 2023
From April 10 - June 30, receive up to a $100 mail-in rebate on select woodwind and brass Yamaha instruments with the Yamaha Sounds of Spring Promotion.

View our Shokunin collection of woodwind and brass

, and take advantage of our budget-friendly financing options with up to 18 months, 0% deferred interest on select models.

Click here to redeem your rebate.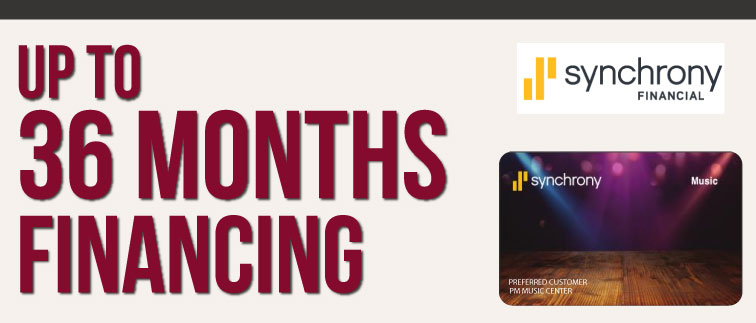 Even Better Financing Options Available*
Pay while you Play! PM Music Center is proud to announce

up to 36 months of financing

through Synchrony Financial. Make an appointment and speak to our retail sales team so we can help you find the right plan for you.

Learn more about current Financing Options and Promotions!

*Synchrony Financial does require a credit check and currently can only be done in person at our location.